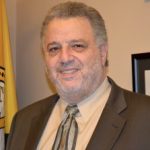 Thomas Deleo
Director, Department of Parks & Community Services
The Office of the Director of the Department of Parks and Community Services is responsible for the management and operation of the Division of Parks, the Division of Planning, the Office of Digital Information, and the Office of Business Opportunity. The Director also makes recommendations to the County Administrator's office regarding policies, capital budget expenditures, department projects, and all functions of the Department's divisions and offices.
Division of Parks
Division of Parks acquires, maintains, operates and develops, within the limits of available appropriations, public parks, playgrounds and recreation places within the County, including any such parks as may be voluntarily transferred from municipal control to the County.
Division of Planning
Division of Planning engages in activities and assists in the administration of the Hudson County Open Space, Recreation and Historic Preservation Trust Fund according to the duly adopted Program Statement and Policies and Procedures thereof which may be from time to time amended.
Office of Business Opportunity
The Office of Business Opportunity and Community Services, assists and facilitates the implementation of plans which will foster meaningful participation by disabled and minority and women-owned businesses and/or individual minority persons and women and persons with disabilities.
Office of Digital Information
The Office shall create, maintain, and make accessible geographic information systems to the various County departments, and to the public, manages the County's website, oversees the design and maintenance of the County website, and maintains and updates the content of the County website.