NJDOT – Transportation Alternatives Program (TAP) Grant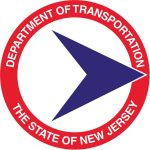 The goal of the Transportation Alternatives Program is to provide federal funds for
community-based "non-traditional" projects designed to strengthen the cultural, aesthetic, and environmental aspects of the nation's intermodal system.
In 2017, Hudson County was awarded a grant for a total amount of $297,000 from NJDOT's Transportation Alternatives Program (TAP) for construction costs allocated to Mercer Park. In June 2020, the Federal Highway Administration (FHWA) authorized Hudson County via NJDOT $104,150.65 for the first phase of this project: Preliminary Engineering design. Final Design is expected to be authorized by FHWA at a later time once the Preliminary Engineering design is complete. Subsequently, an additional agreement for construction costs will also need to be authorized.
The Office of the County Engineer intends to use the grant's funds to preserve the Morris Canal footprint within the park, and implement a list of improvements, including new pedestrian walkway surface treatment, interpretive signage throughout the park, bike racks, a rain garden, and a pavilion.
Click here to view/download: NJDOT TAP Grant