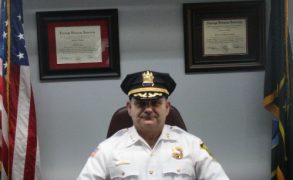 Ronald P. Edwards
Director, Department of Corrections and Rehabilitation Center
Our Department is committed to expanding the notion of corrections beyond simple incarceration to include education, community outreach, at-home confinement, work-release, adequate support, and counseling. Our aim is to more effectively address the substantial underlying problems that lead to recidivism – chronic unemployment, drug addiction, and lack of healthcare access to deal with issues like mental illness and other chronic health issues. In pursuing this goal, I have come to a greater appreciation for the relative proximity of our Department to the larger community, even though the majority of our community will never even know that our jail exists. To that end, we assist those who have been committed to our care by putting them on the path to success in a way that meets their individual needs. Despite the multitude of obstacles and barriers that one may face upon release – our goal is to equip those who exit our institution with life & job skills – along with the confidence they need -to succeed and lead healthy and fulfilling lives.
Adult Correctional Center
The Hudson County Department of Corrections & Rehabilitation Center's purpose is to protect and serve the public. This core foundation has been built on safety, security and rehabilitation. The facility's primary functions are to hold individuals that are awaiting arraignment, trial, conviction, or sentencing and assess the behaviors of the same through the programs that prepare those for re-entry into our communities.