Hackensack River Greenway Survey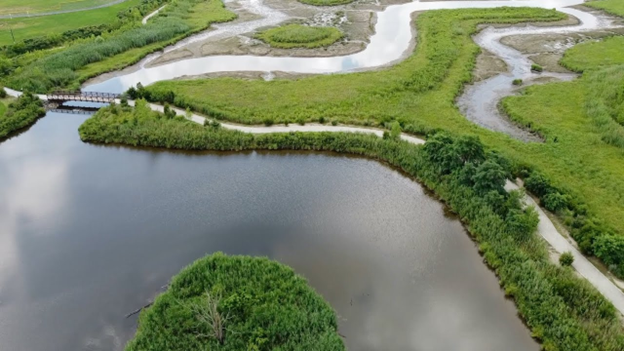 The Hudson County Planning Board has adopted the Hackensack River Greenway Plan, which envisions a continuous bike and pedestrian path along the Eastern bank of the Hackensack River in Bayonne, Jersey City, and Secaucus. The Greenway will connect with other regional trails, including the Hudson River Waterfront Walkway, Essex-Hudson Greenway (name pending), and Morris Canal Greenway. A number of municipal and County parks, trail networks, and bike paths will be served by the Greenway. Across jurisdictions, efforts are underway to build out the greenway as an opportunity for redevelopment is present.
An immediate priority of Hudson County is extending the existing trail in Lincoln Park West, which currently ends at the Skyway Golf Course. The proposed extension would continue the multi-modal greenway to Duncan Avenue. The extension will be served by new parking spaces and a new gateway to the Hackensack Greenway.
To mitigate flooding, the extension will be made of a boardwalk material. New trailside amenities will include benches, picnic tables, trash cans, and solar-powered bollard lighting.
The County is currently seeking funding for this project. Your feedback is valuable and shows that this is a priority for your community.
If you have additional questions or comments on the project, please contact Samuel Schroeder at sschroeder@hcnj.us.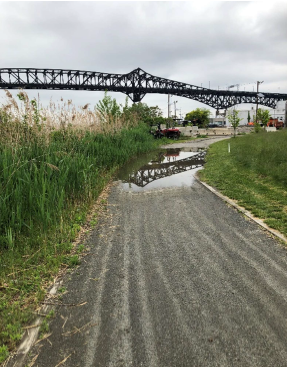 The current terminus of the greenway frequently floods. The extended walkway will be an elevated boardwalk to prevent flooding issues.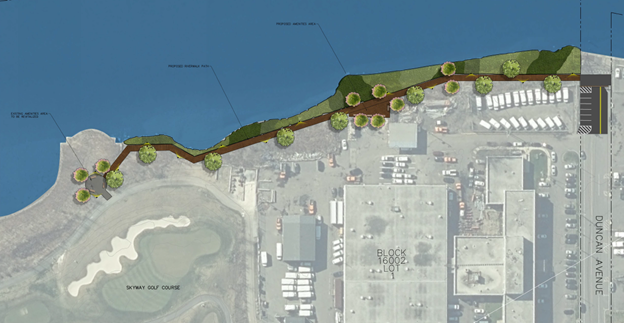 Image prepared for Hudson County Division of Planning | Copyright © 2022, French and Parrello Associates, PA